5 Reasons Why Condo Living is Best for Millenials
Aug. 16, 2018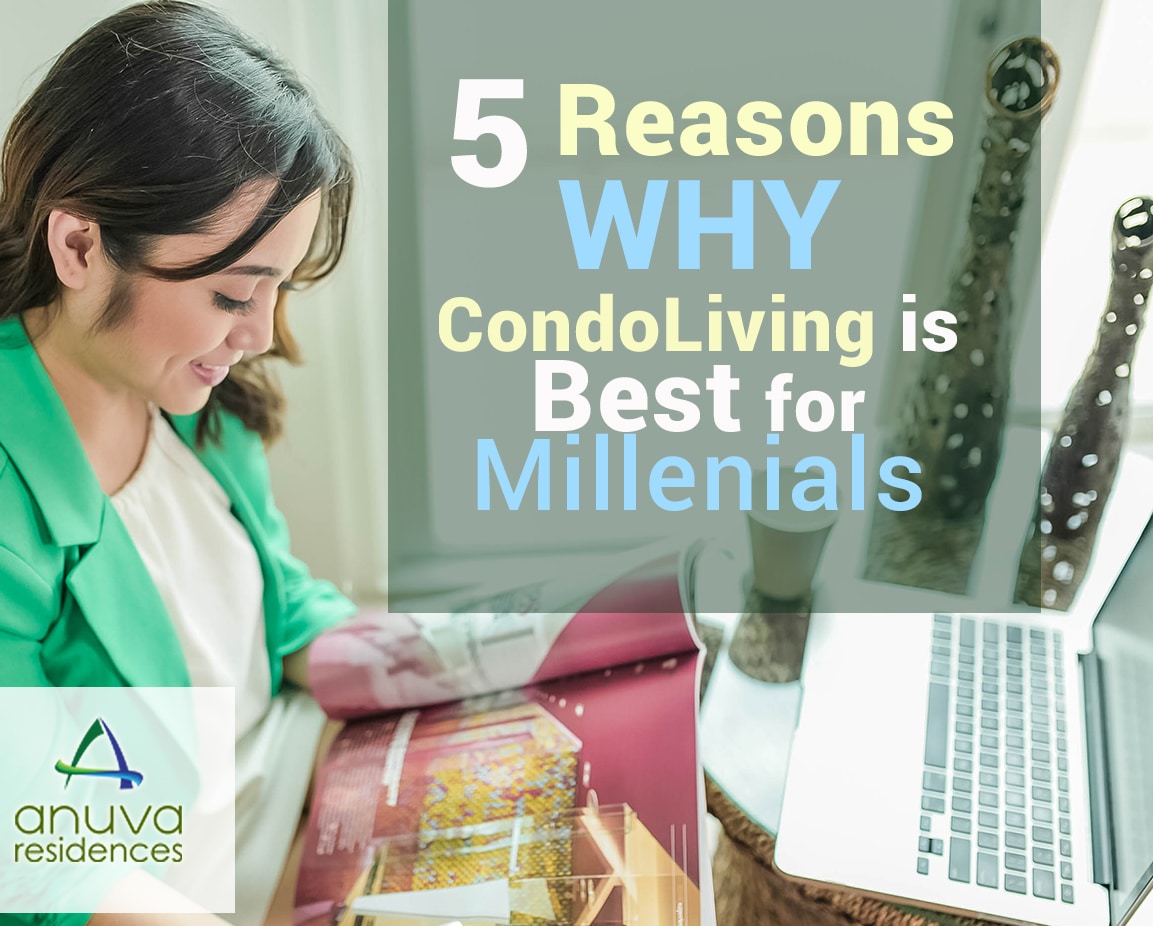 If you were raised to "follow your dream" and "pursue your passion" then you are a generation with Millenial consumer mentality. While others believe that a millenial's confidence arguably spills over into realms of entitlement and narcissism, one can say that this is largely a positive trait. They are laser focused on achieving their goals in life and are often seen as slightly more optimistic about the future.
Whatever generation you consider yourself to belong to, its no secret that the rising popularity of condo lifestyle among has been increasing throughout the years, especially in Millenials, and you can't blame them. IN this article we enumerate a few features about the Condo Living benefits every Urbanite Millenial can't resist.
Be more productive
In the previous articles, we have discussed how a condo with a good location can save alot of not just your money but also an important resource we most commonly overlook – TIME. A Condo in the City is always located close to almost everything making you save more time in doing errands and even going to and from work. We all want to use our time in productive things that will allow us to balance every aspects of our lives – career, health, family and even spirituality. With Condo spaces located in strategic locations, the only thing that can stop you from spending time where it matters is – yourself.
Access to Fitness Amenities
Condos for sale in the city usually offers fitness facilities like lap pools, jogging paths and even In-house gyms. As a condo owner, you get access to this Fitness facilities at a fraction of a Gym membership cost and at the convenience of your own residence. You'll have a hard time making excuses not to exercise with this kind of lifestyle, and that's exactly what you want (and probably need).
Access to Common Social Areas
Take for instance Anuva Residences in Muntinlupa near Alabang. They not only boast of a grand lobby that is well maintained and truly welcoming, but they also have a Sky Lounge that has the scenic view of the Bay.  Invite your friends over for a cocktail night or an afternoon tea and you dont have to worry about them invading your own privacy. Best of all, the only one who needs to worry about maintaining it is the building manager. Just make sure you do your part and clean-up as you go, common courtesy just goes a long way.
---
---
Staycation Every Week
The ever growing popularity of Staycation among individuals, couples and families has caught up even for residents of nearby provinces of the Metro like Laguna, Cavite, Batangas and Rizal. That's why having a half way home where you can spend your weekend just lounging by the pool during hot summer days or reading a book in an Al Fresco Nook, binging on a Netflix series in your own room or just watching the Sun rise and set by the bay are just the ideal weekend not just for millenials but for all those who want to breath and recharge for the coming week ahead.
Flood-free Living
As millenials, we grew up in an era of rainstorms almost always resulting to flooding. Gone were the days when you can just wait out the rain to leave. Try doing that nowadays and you'll be stuck wherever you are because of a common Urban and urbanized infrastructure headache called Flooding. Clearly, parents of earlier generation did not face as much of these during their time even if they experienced more rain than we would ever do. That's why living in a community where it is 100% flood-free is a million peso convenience you only appreciate when you have 1st hand experience of it. Living flood free may seem impossible if you look at the traditional housing project but this is a primary condo feature you get to experience because of the project infrastructures that comes with the development.
Whatever generation you belong to, Baby Boomer, Gen X, Y or Z, We all want the same thing – VALUE FOR OUR MONEY. There are so much benefits one can get adapting to the condo lifestyle. Knowing your priorities and following your heart are key so ask a professional now and make that step to follow your dream.
—–
Looking for a Pagibig accredited RFO Condo in Muntinlupa? Upgrade your standard of living with Anuva Residences. Talk to us Today